We are committed to helping our customers recycle or upcycle their surplus or scrap materials to make new furniture. A glowing example of this is our partnership with the Department of Molecular Biology and Genetics at Aarhus University.
Until recently, they were scrapping up to a ton of plastic every year – most of it from the pipette boxes used in their laboratories. Now, in collaboration with the Department and plastics recyclers and upcyclers Letbek Plast, we've used the plastic to make around 400 new VIPER chairs for their new campus.
Recycled plastic in new furniture was a must
The move to bigger premises called for additional new seating that would fulfill the interior design committee's brief for all the new furniture to be made with the Department's own plastic waste so as to avoid scrapping recyclable resources.
Lab technicians Anna Marie Nielsen and Anette Kjems, who both served on the interior design committee explain: "In collaboration with the procurement department at the University of Aarhus, we obtained tenders from three furniture suppliers that we knew had the capability to upcycle our plastic. We were best impressed by the ideas and inspiration HOLMRIS B8 gave us."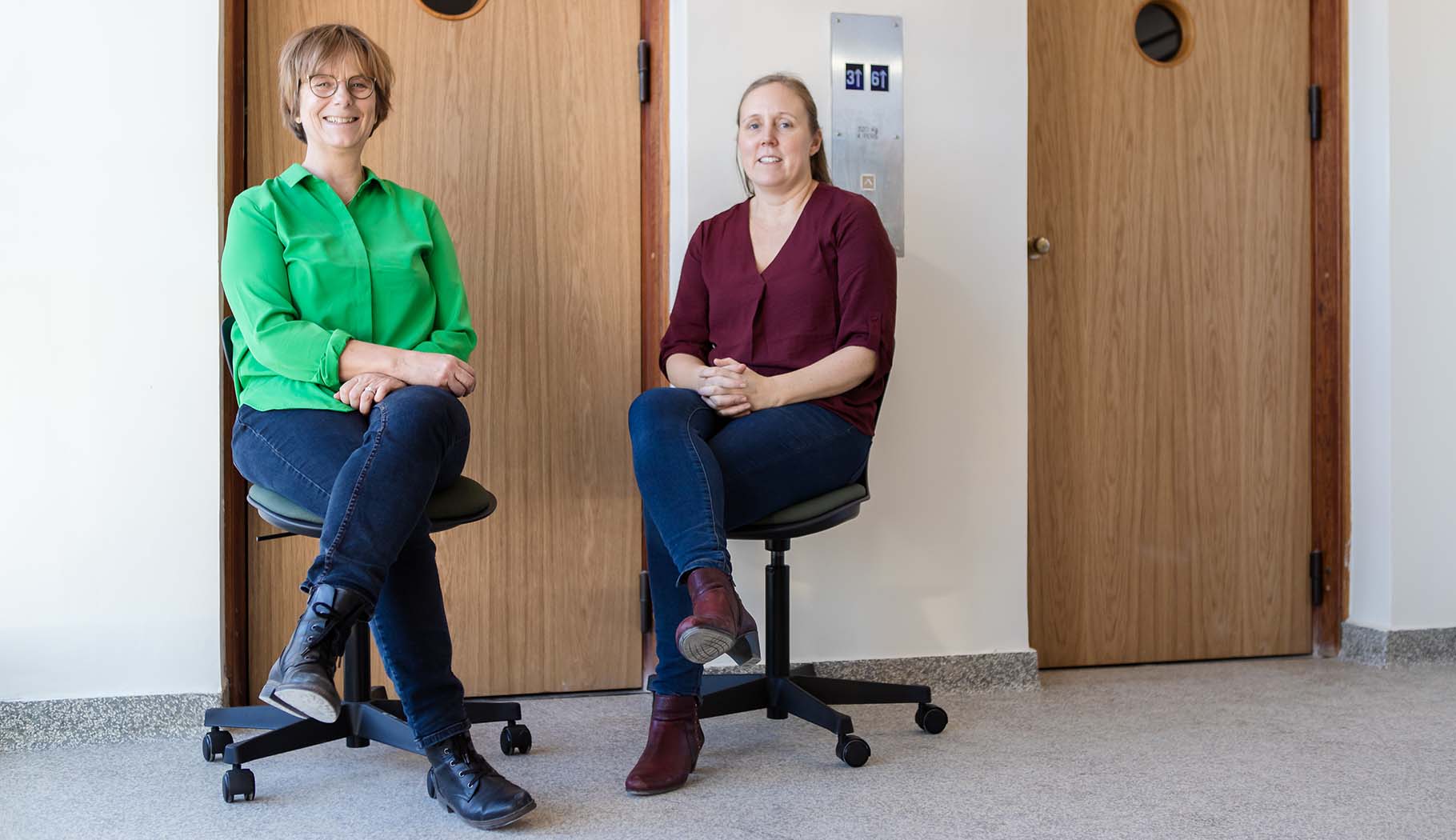 Anette Kjems (left) and Anna Maria Nielsen
Following expert advice, tons of inspiration and a nice price, the choice of chair design fell on HOLMRIS B8's very own VIPER. The seat shell is made of regenerated Scandinavian PP plastic with 100% traceability, meaning that the recycled plastic can be traced along the entire production chain. And in the case of the Department, 10% of their own PP waste went into the seating plastic.
"We got amazing help from HOLMRIS B8 every step of the way. Our contact really took the time to listen to us, sharing her industry insights, which put our minds at rest. We felt she was on our side of the table, so it was more like a partnership than a regular sale," agree Anna Marie and Anette.
Designed for recyclability
The new chairs can be disassembled into their plastic and metal parts. This means that if a chair breaks or needs replacing, the entire chair base is recyclable and the shell can be melted down to make a new shell or something completely different.
At the Department, the chairs will be used in both the canteen and the teaching spaces. Getting chairs made with their own plastic reduces the price some, but the biggest saving is on their carbon footprint.