Are you looking for a piece of furniture that provides extra seating and is easily changed into a new set-up when the need occours?
Then have a look at the stage box-series STAGE.
STAGE is designed by the Friis & Moltke Architects for HOLMRIS B8 and is a series of different modules that can be combined in countless ways. As 'amphitheater' with seats in different levels. As lounge furniture. As screening. As table and benches with visible or invisible storage.
To inspire you on how you can create flexible décor with STAGE, we have gathered examples on how STAGE is used in both offices and educational institutions.
Facts:
Eight melamine surfaces and plywood
Many types of upholstery
Visible or invisible storage
Flightcase fitting on the side makes it easy to move and stack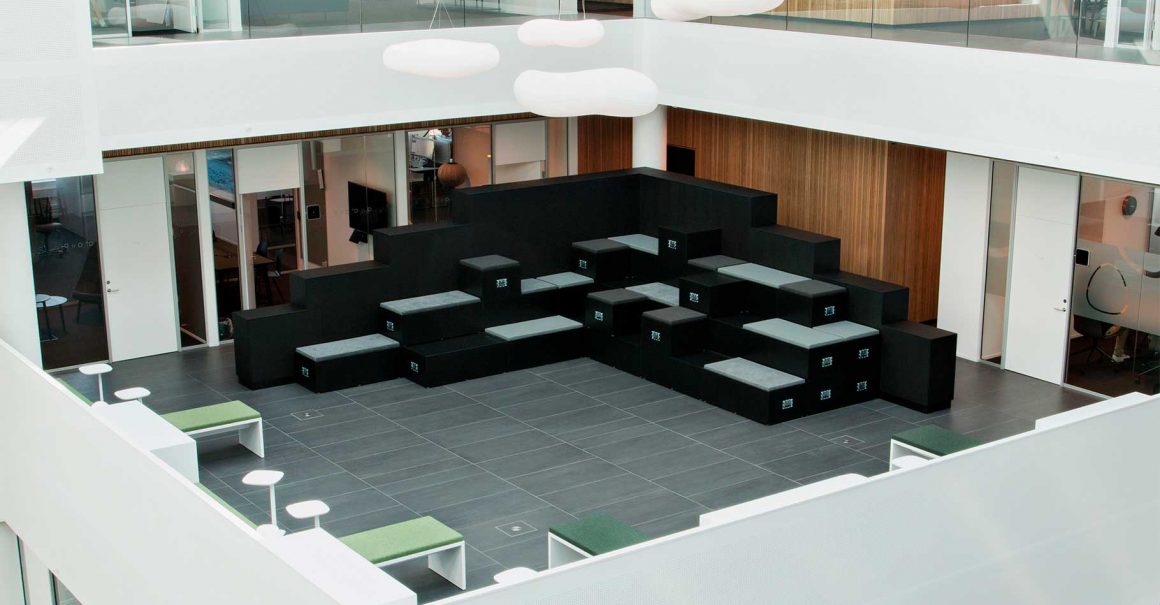 Amphitheater at Novozymes.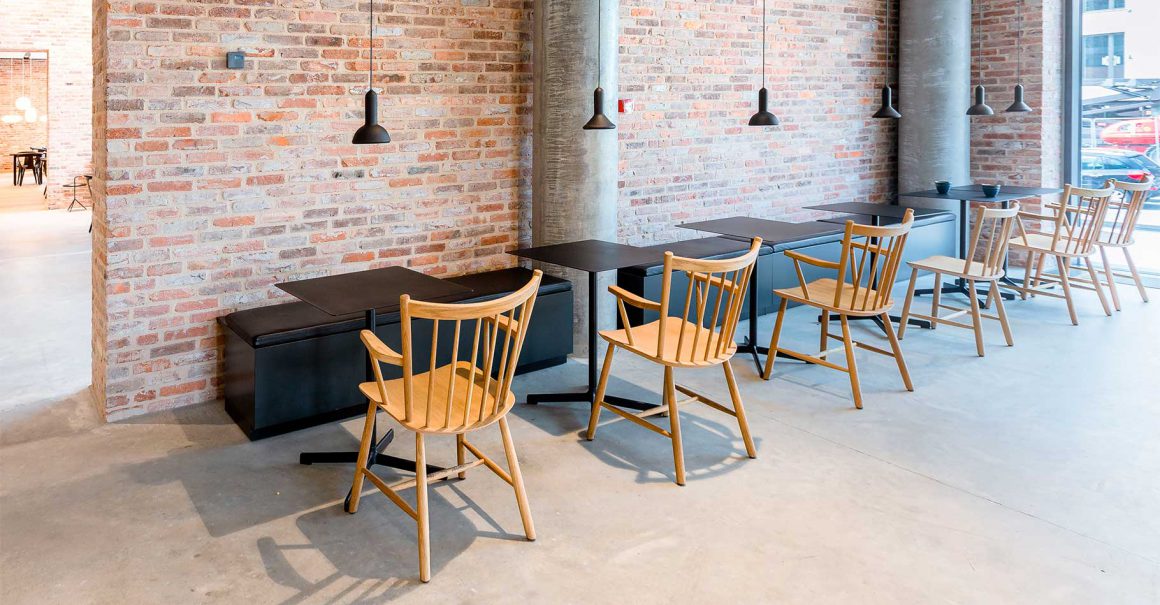 Stage used as benches in a restaurant in Aarhus Municipality's office building BLIXEN.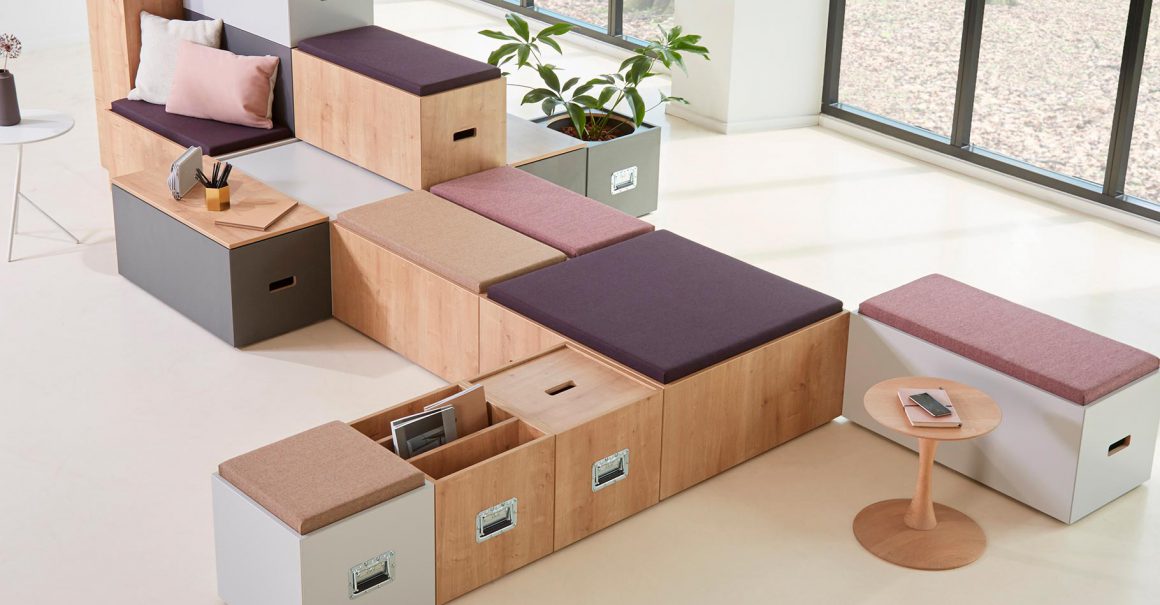 Seating at different levels, storage in bookcases, and greenery in flower box.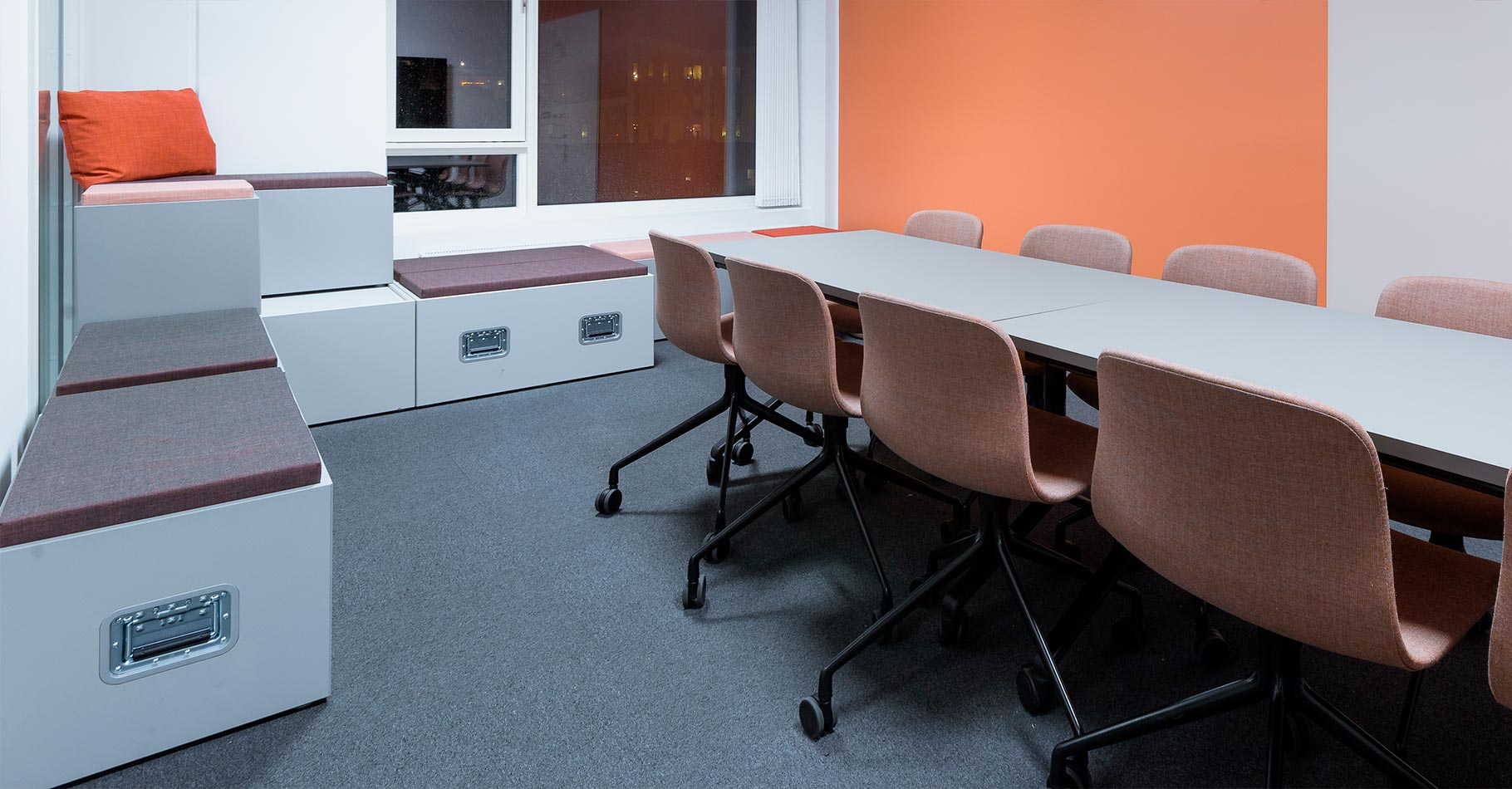 Extra and flexible seating in meeting room at a large, Danish bank.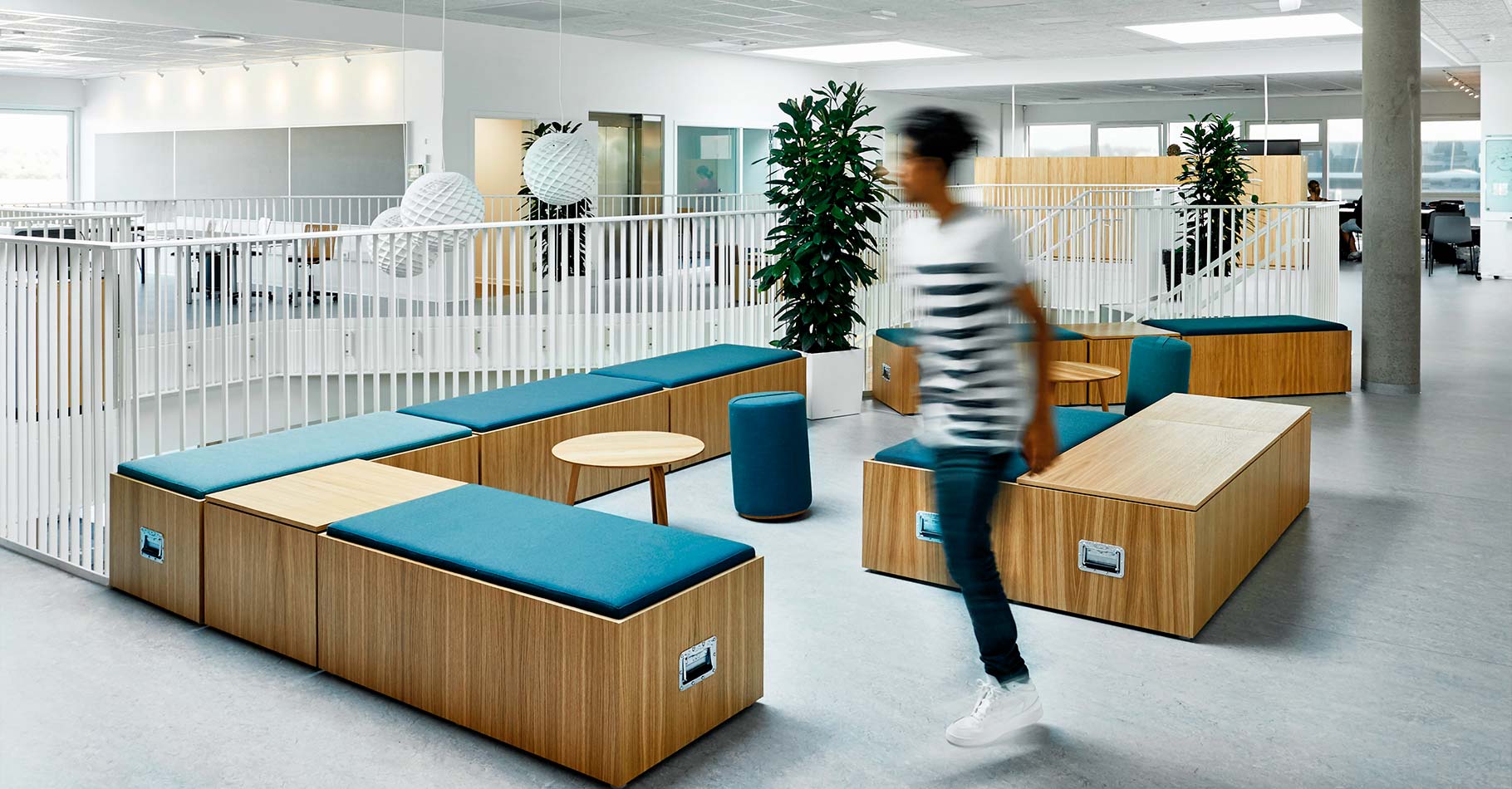 Benches in common area at an educational institution.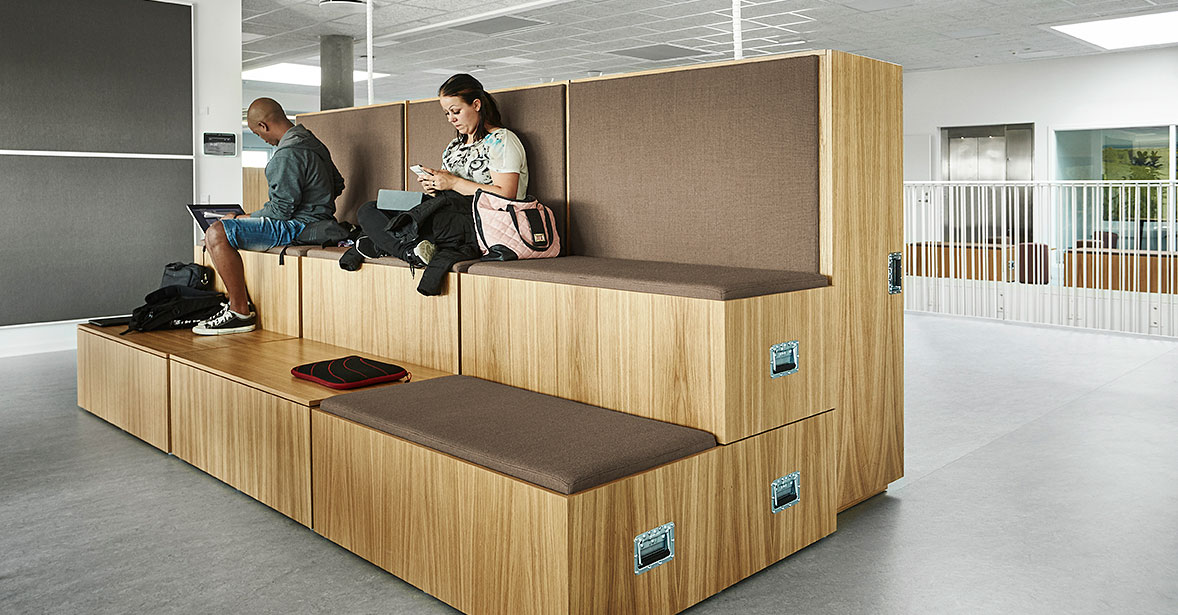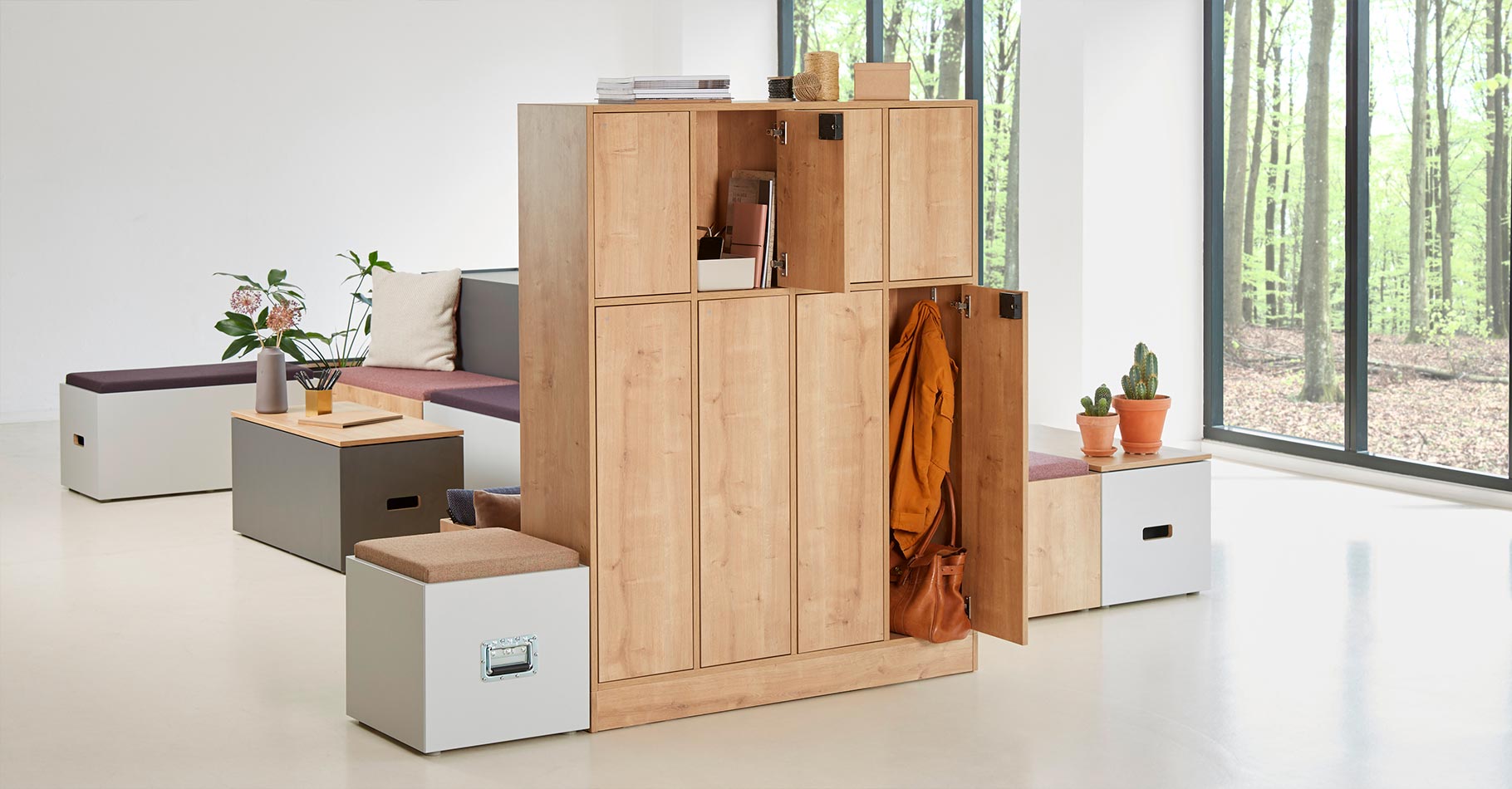 Lockers offer storage and screening.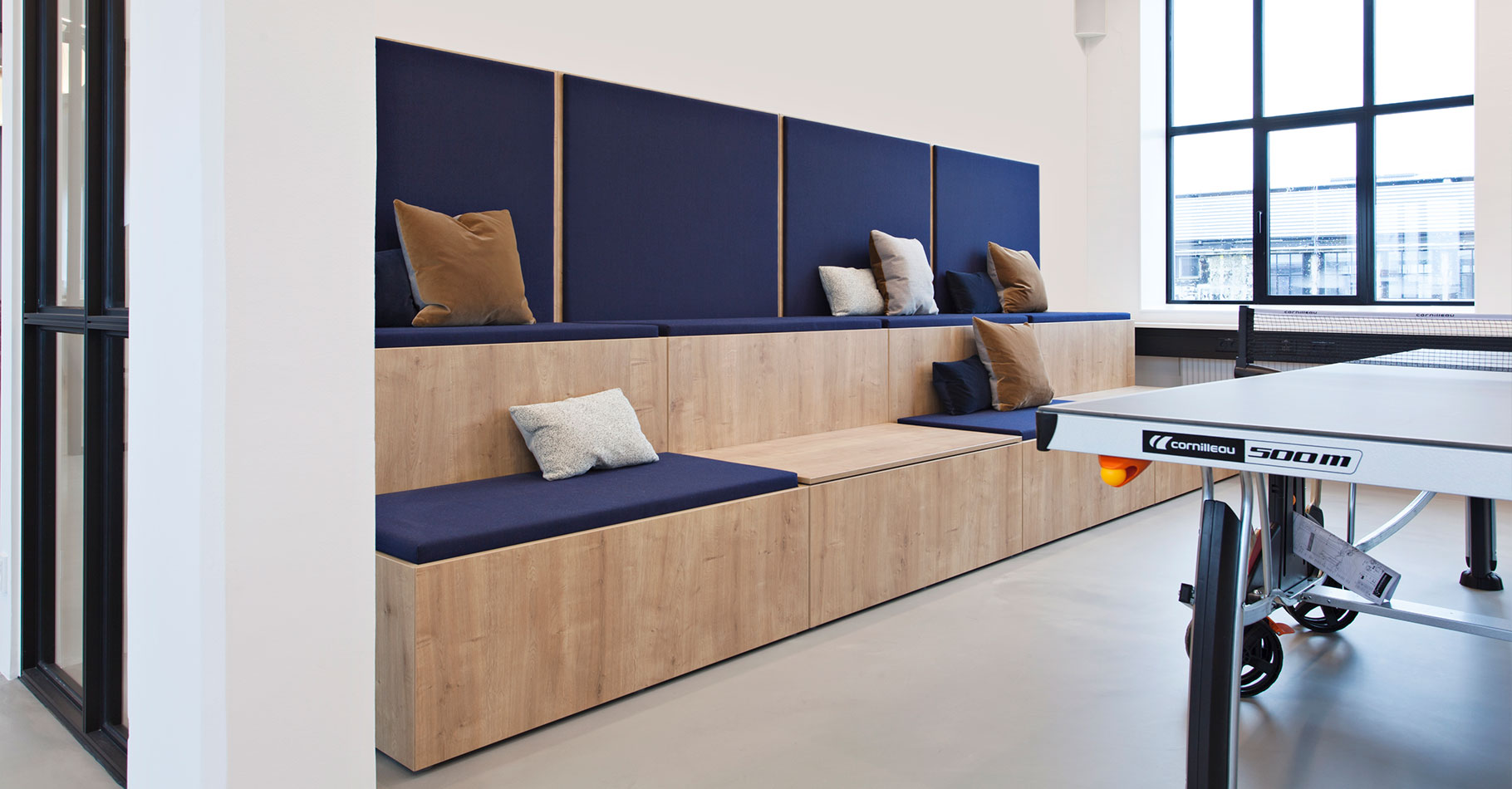 Seats with backrest in a café area at a global shipping company.
Amphiteater without upholstery in a social science lab at Lindbjergskolen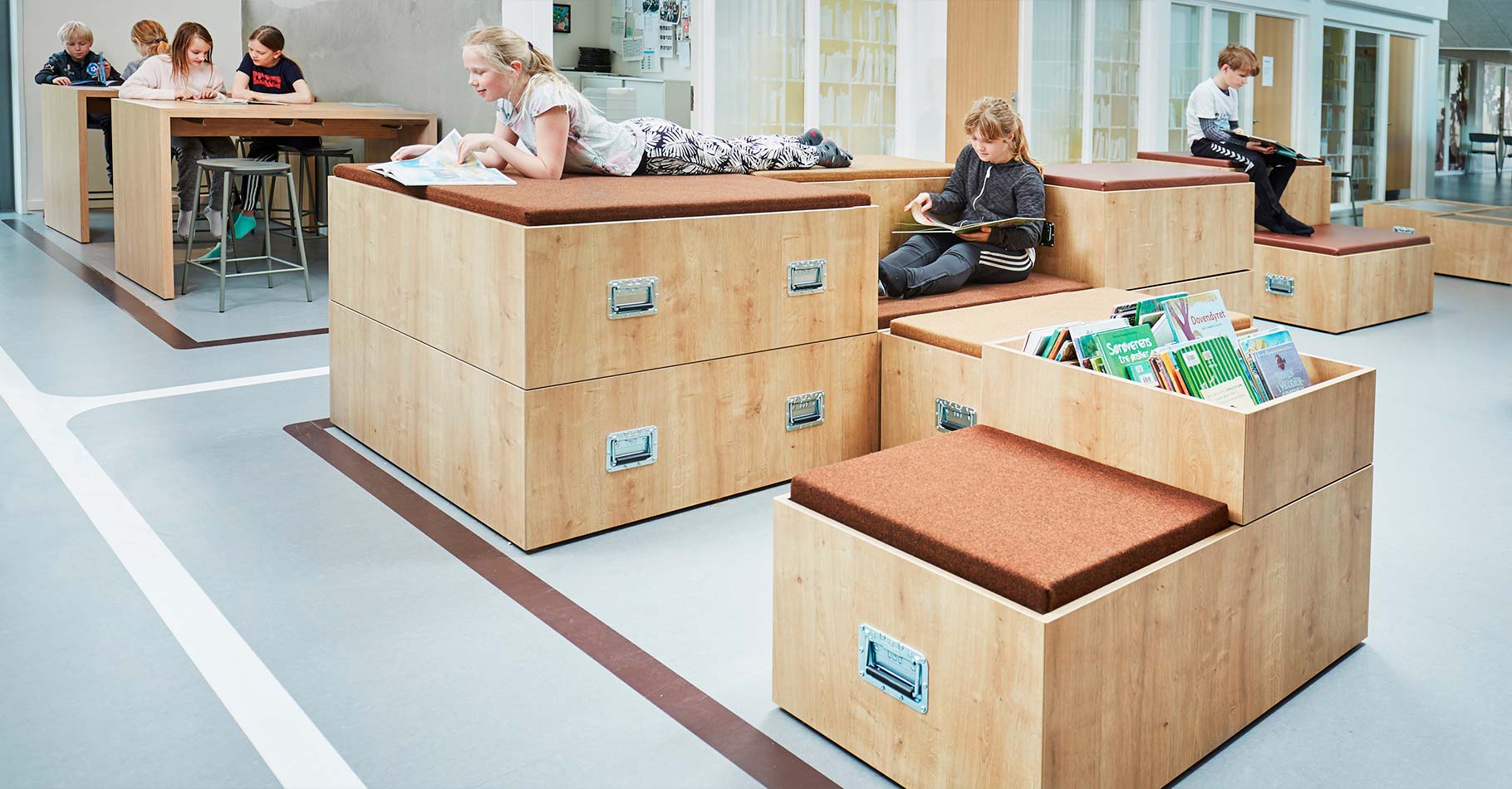 Seats with storage at Skovbakkeskolen.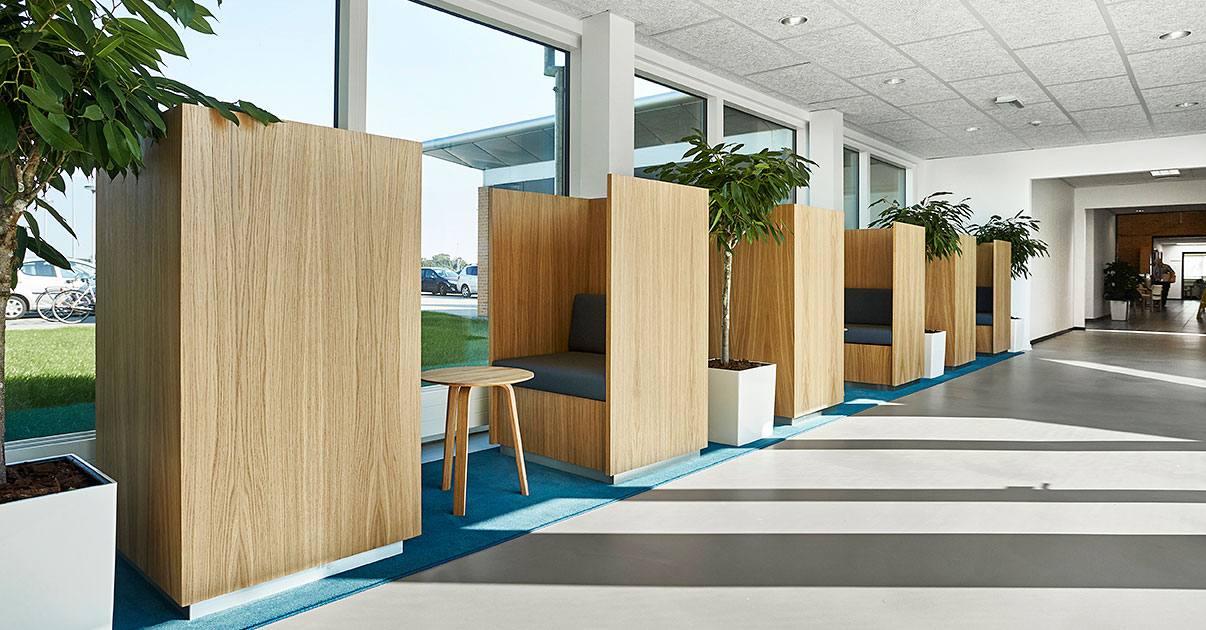 Boxes for confidential conversions and focused work.