Stage – a furniture series with many different modules – has become quite the favorite at many schools. The simplistic expression and shape allow you to combine different modules in lots of ways to create the function you need.
We have gathered 11 examples of how Stage is used at different educational institutions, e.g. as a "communication staircase," a library environment, group seating, or a nice welcome area. Get inspired by the pictures below.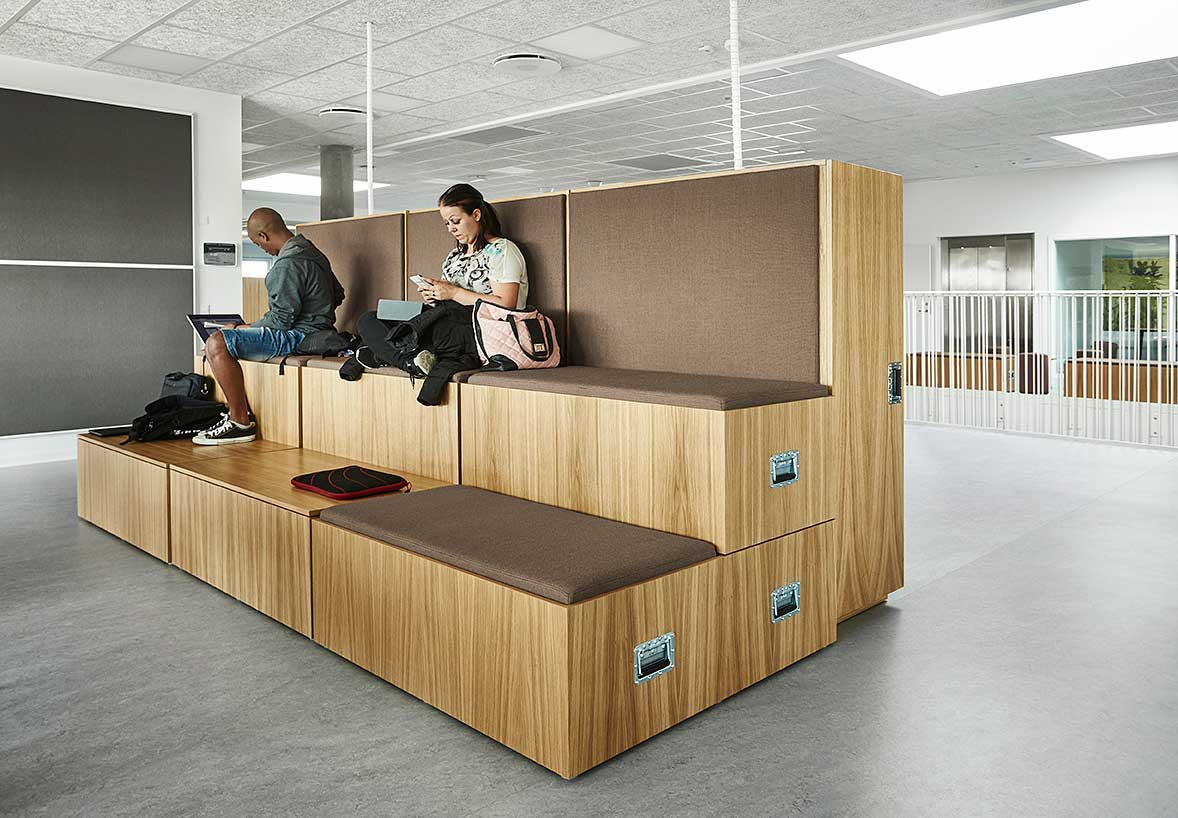 In an open hallway area at VUC & HF Nordjylland in Aabybro, they have created a closed off space with Stage. The amphitheater-like setup with the high back gives students a good area for concentration and also breaks the large open space into smaller work zones.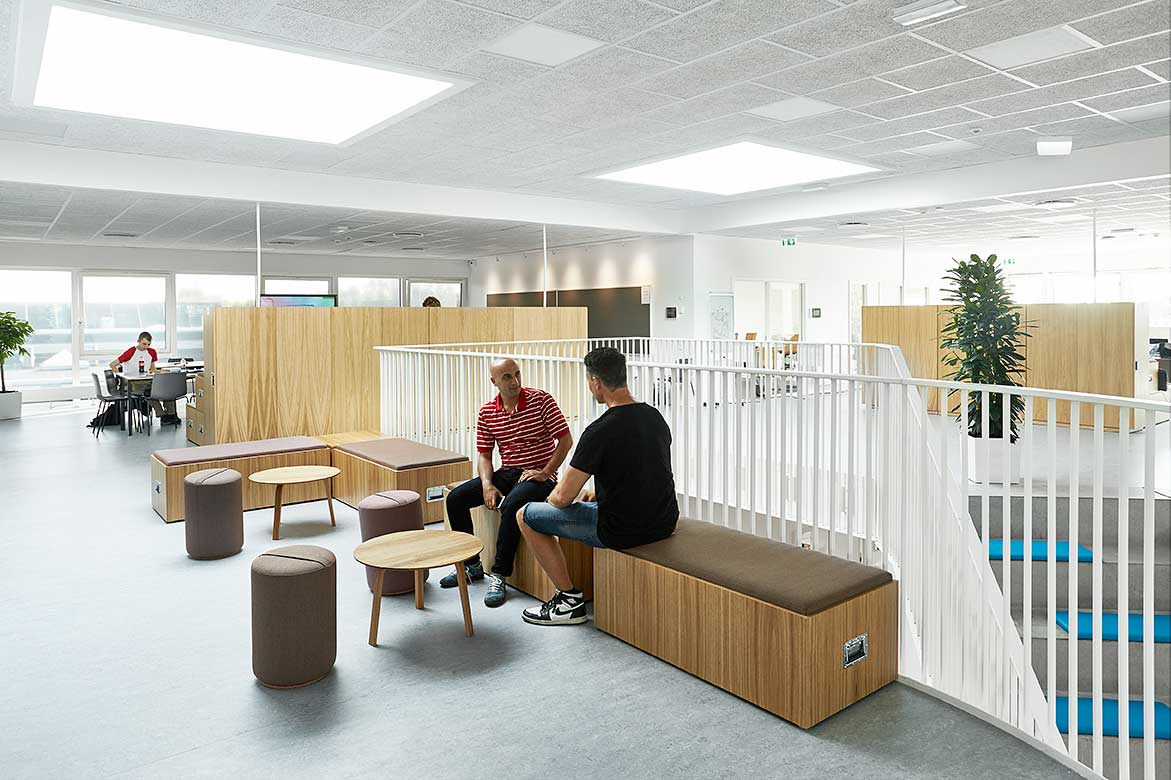 Here, Stage is used as an alternative to a couch. In the hallway area at VUC & HR Nordjylland in Aabybro, Stage invites users to hold informal meetings or take short breaks. The four Stage modules can be combined in many different ways based on your needs.
In the Future Classroom Lab at the University College UCC in Copenhagen, Stage is used for a classic amphitheater setup. This creates a communication zone where all students face the person communicating and this person is close to the audience. This fosters the optimal frame for quick communication. The amphitheater setup can be scaled up or down as needed.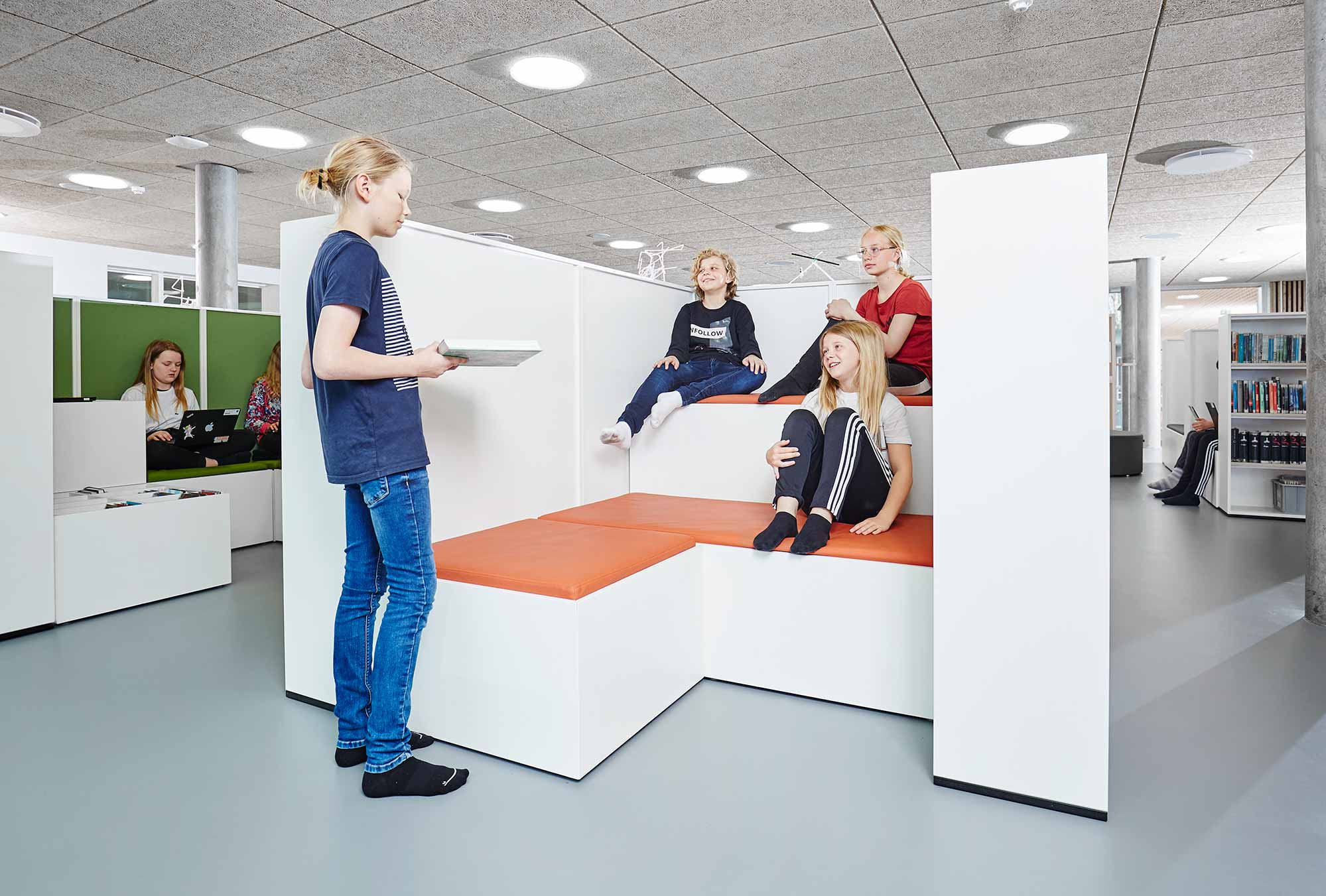 At Sønderlandsskolen, the pedagogical learning center utilizes Stage in smaller areas. The picture shows a communication zone for a smaller group of students and a cozy reading nook. These smaller areas are built around a storage system so there is still room for all the school's books.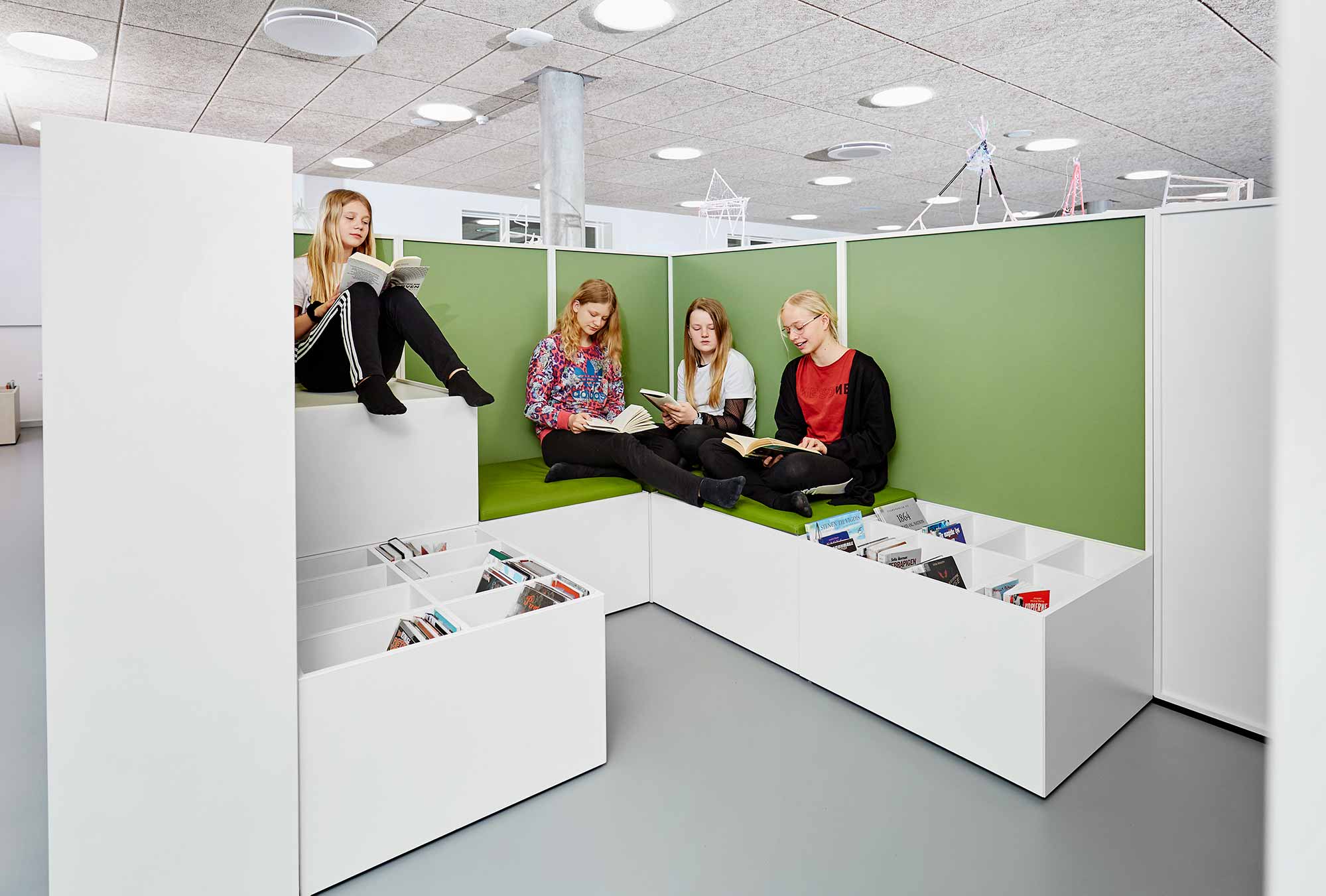 This area at Sønderlandsskolen encourages concentration and with the bookcases built into the setup, it is easy to access inspiration and good stories.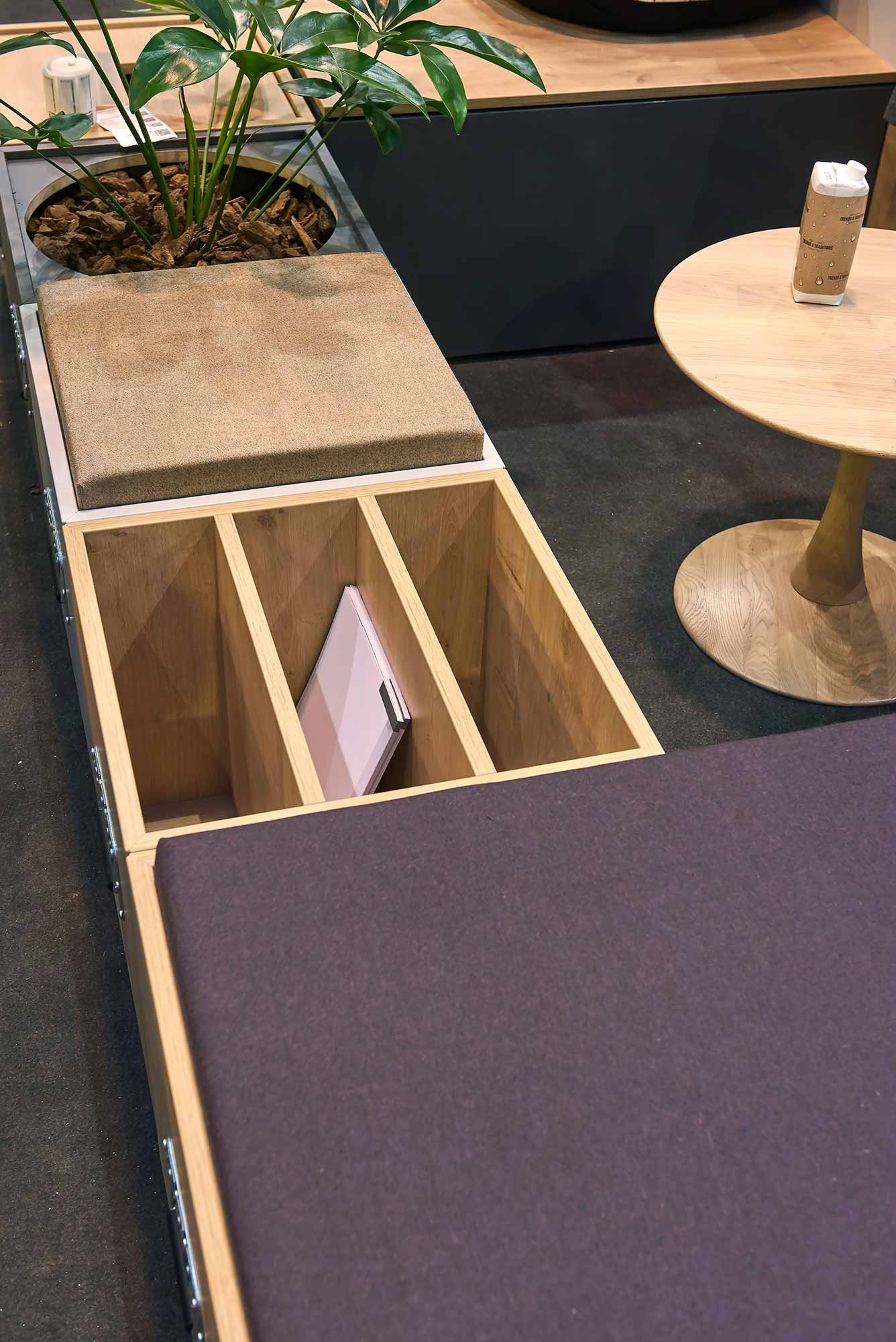 Apart from the modular boxes, the Stage series also consists of bookcases and plant boxes. These additions allow further variation in your setups to create interesting expressions.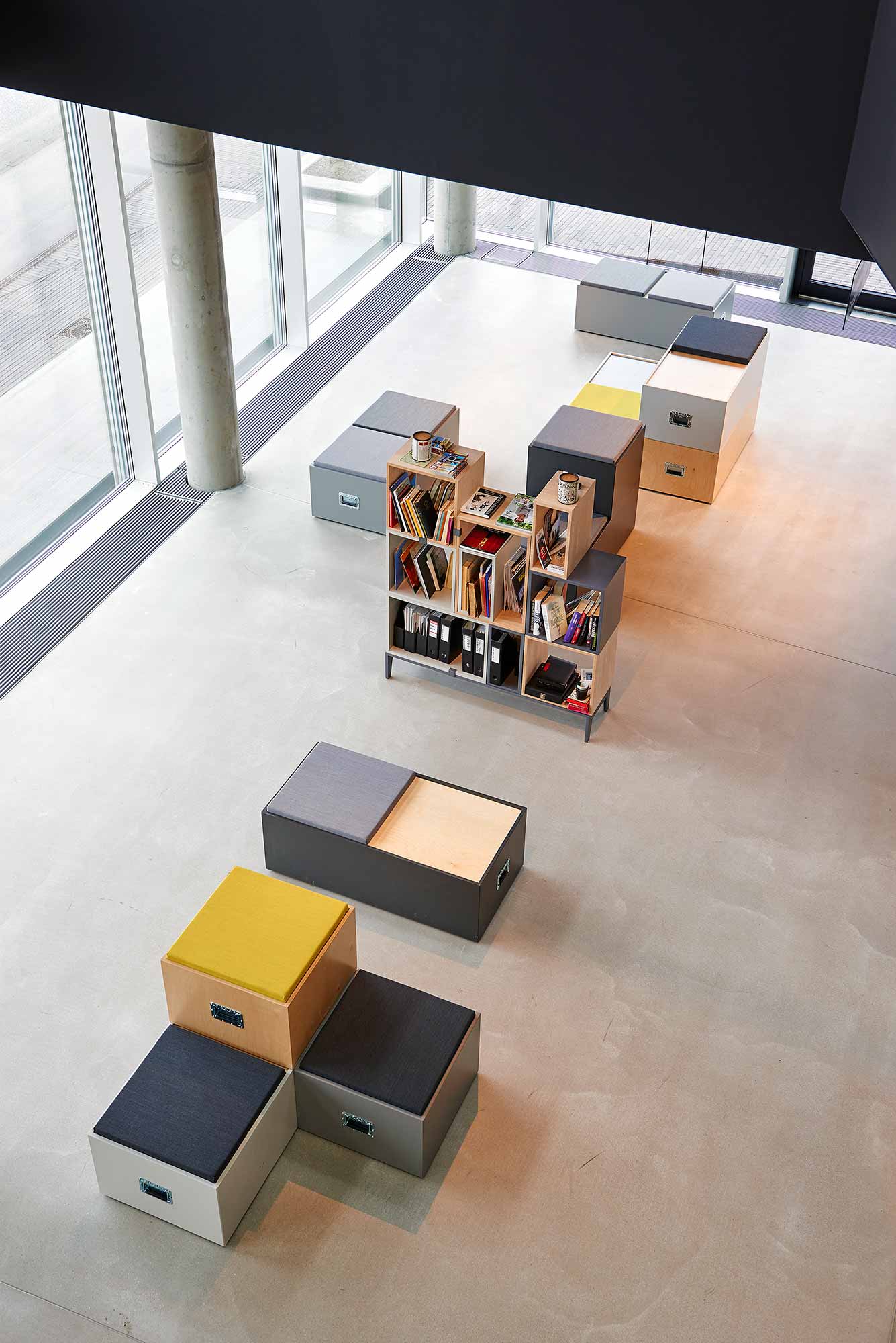 At Vendsyssels Teater, Stage is used in the entrance area. The notable yellow color of some of the pillows creates a visually attractive element and an almost sculptural setup. At the same time, it creates comfortable seating options for the many theater guests.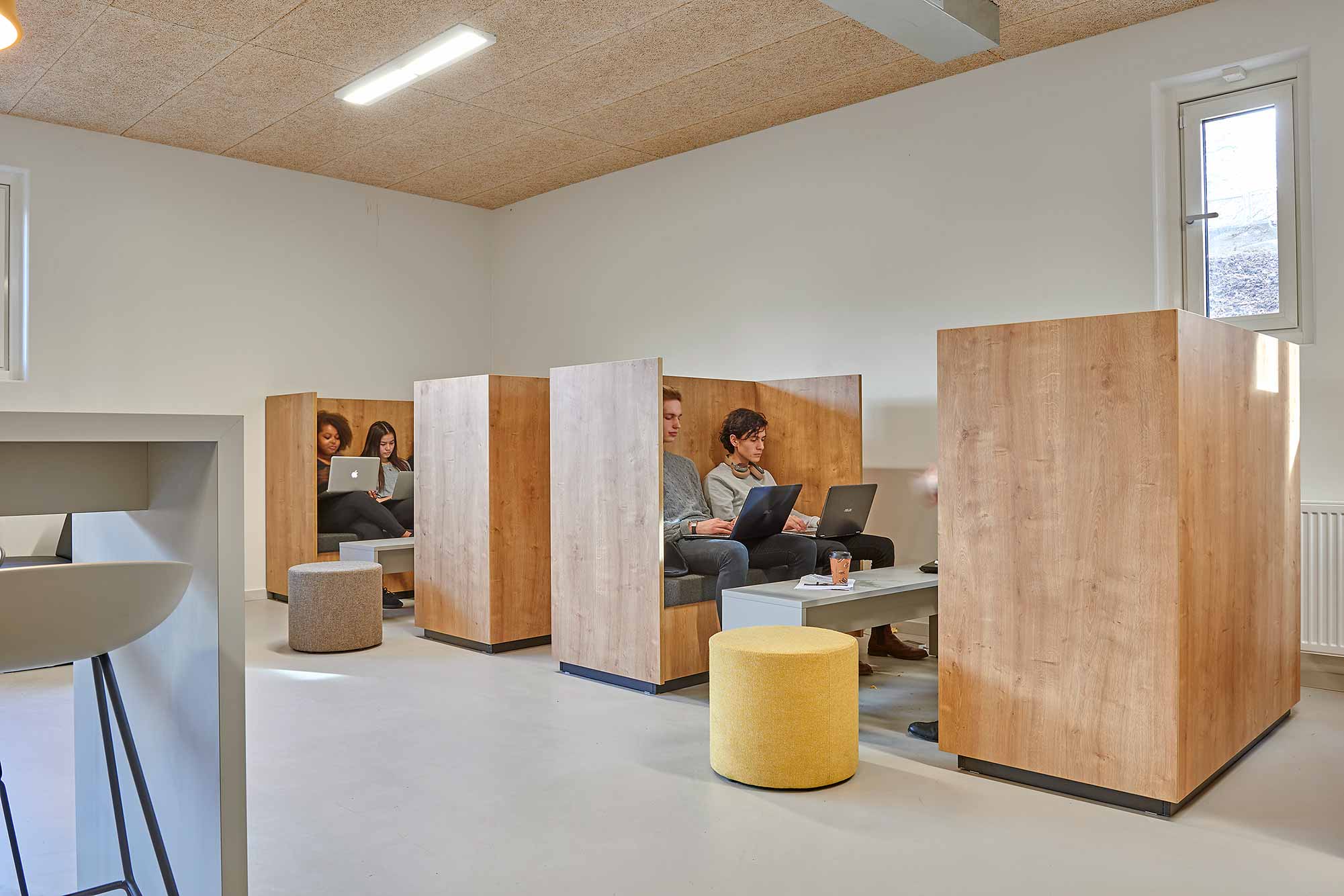 Stage with a backrest at Aarhus Business College creates a good collaboration zone. In a compartment-like setup, groups of four can solve their tasks while being shielded from any other activities going on in the room. Stage with a backrest is useful in larger common areas or hallways that need to be utilized as work areas.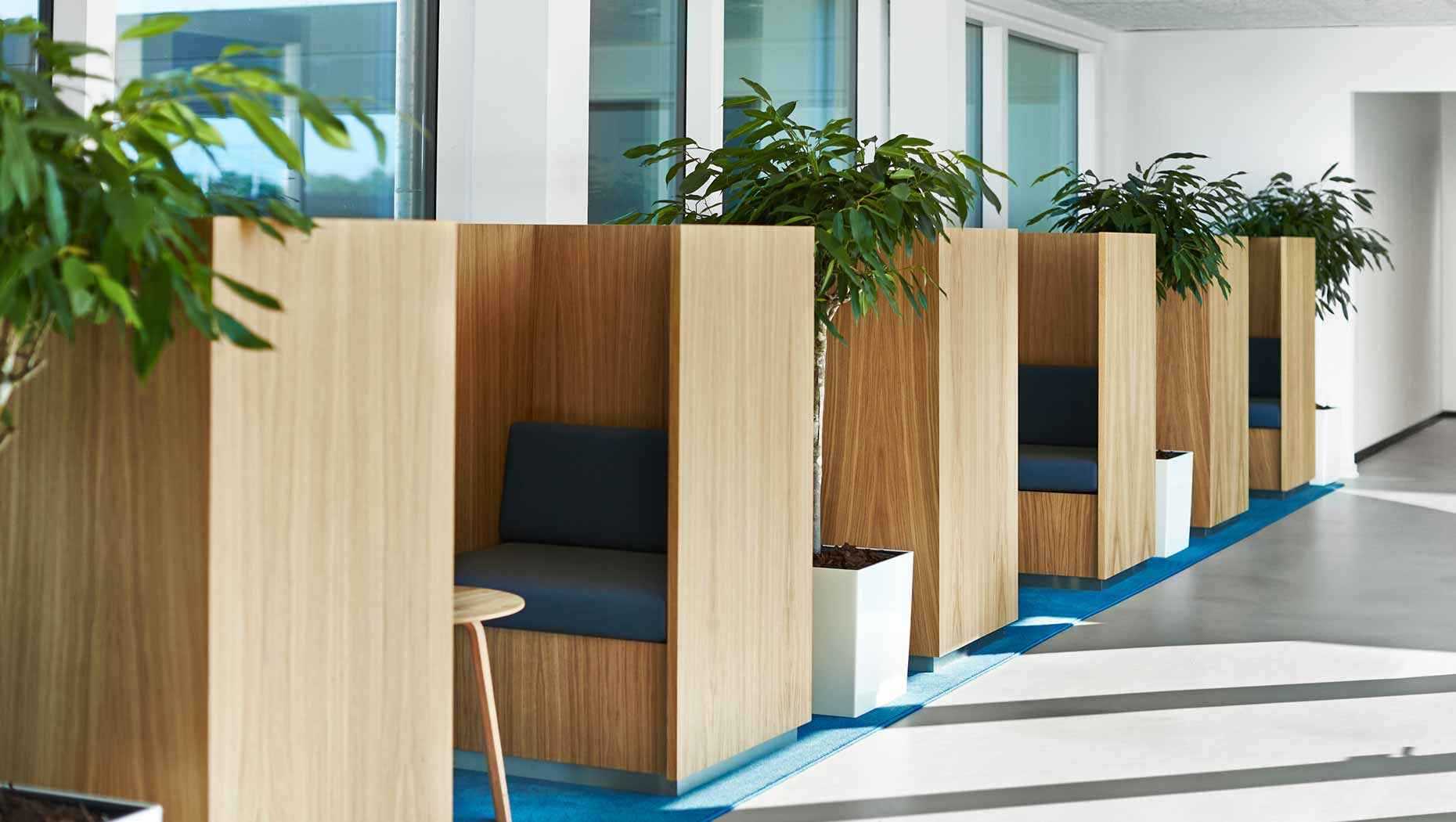 VUC and HF Nordjylland have a hallway with limited space. They have incorporated many one-person Stage units with backrests to create several useful workstations. The back and sides of Stage result in a completely different experience of the room than if you merely placed a row of lounge chairs.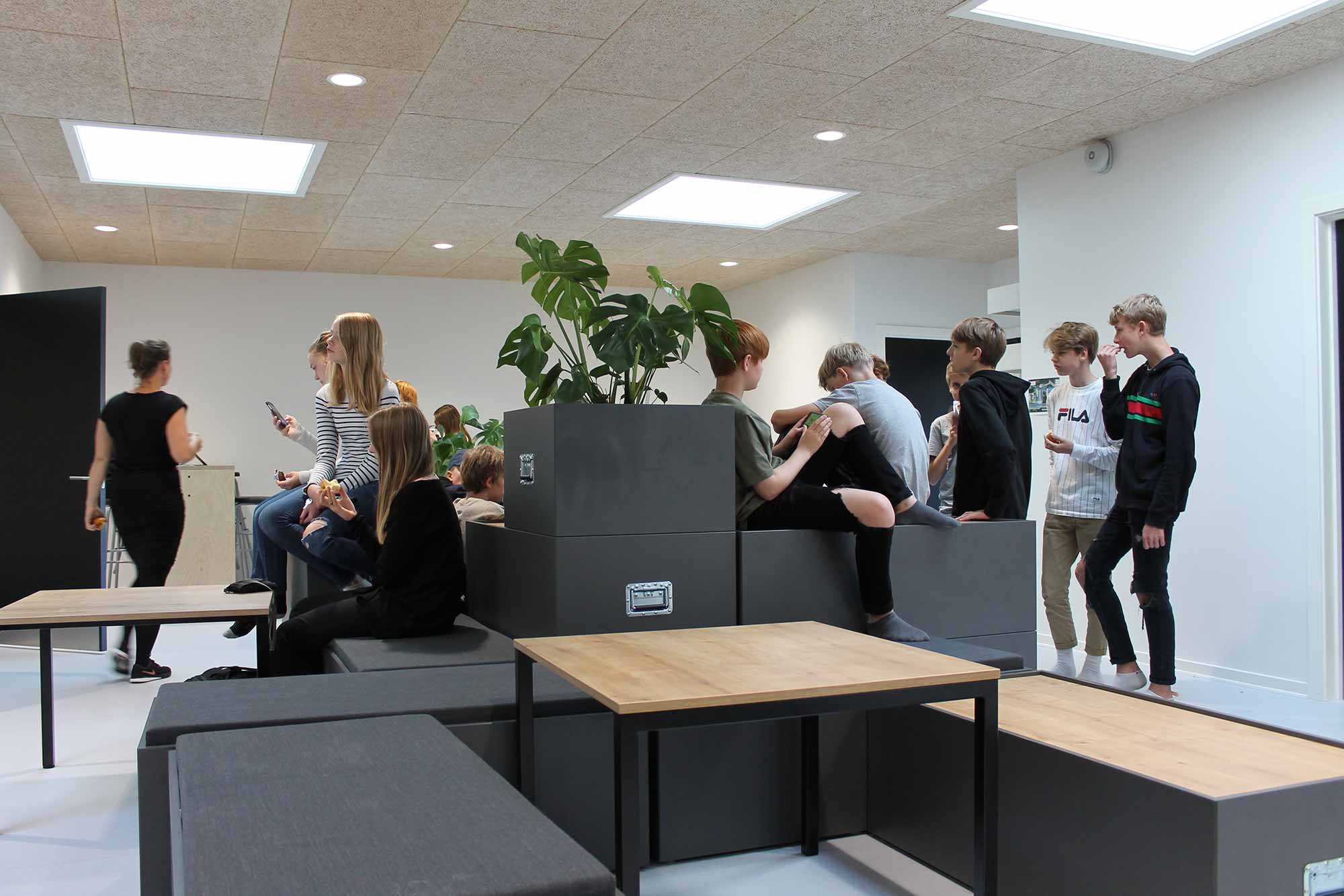 With customized tables and flower boxes, Stage has been used to create a dynamic environment in the common area at Bavnehøjskole in Aarhus. The arrangement is used both as an area for collaboration in teaching as well as a hangout spot during recess where students can sit together in groups.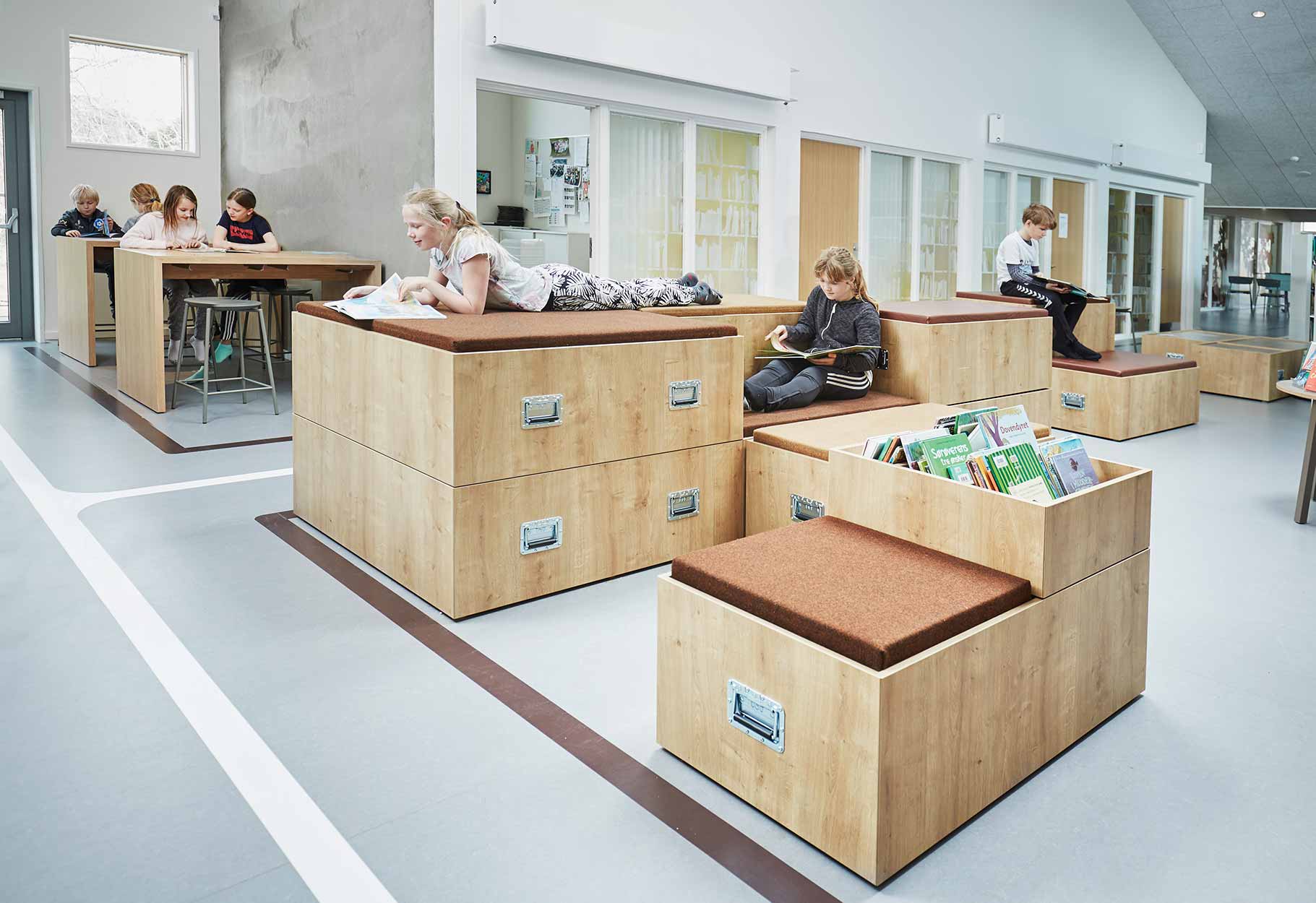 The library at Skovbakkeskolen have arranged Stage in an island-like formation. Here, there is room for relaxed concentration with a good book found in a nearby bookcase.
Facts about Stage:
Stage is available in six sizes. The smallest is 45×45 cm and the largest is 120×120 cm
You choose whether you want a top cover or a pillow on your module and if the top cover should be detachable, so you have room for storage in the boxes.
Stage is available with different backrest sizes so you can build modular couches and use them for screening off an area.
You can add plant boxes and book cases that you can build into your Stage setup so the entire arrangement fits your purpose.
Stage was designed by Friis & Moltke