Måske kan du nikke genkendende til, at det kan være lidt af en opgave at komme i gang med cirkulær økonomi? Hvor skal man starte – og i hvilken retning skal man gå? Vi har bedt Jasper Steinhausen, partner i Ouroboros AS som har specialiseret i at skabe forretning via cirkulær økonomi, give en guide til, hvordan du kommer i gang.
Hvis du kun skal huske én ting fra dette blogindlæg, så er det dette:
Start og slut med forretning, når du vil arbejde med cirkulær økonomi i en virksomhed
Med det mener jeg, at du skal starte med et problem eller en drøm, nogen har, og løse det via cirkulær økonomi. Et problem eller en drøm, der er stor nok til, at nogen vil elske, at du finder en løsning på det – og glædeligt vil købe din løsning.
På den måde er du sikker på, at det er relevant, og du har øget sandsynligheden markant for, at løsningen kan – og vil – skaleres. Et rigtig cirkulært forretningsinitiativ skaber både forretningsmæssig værdi og miljøværdi. Et udgangspunktet i forretningen er med andre ord nøglerne til både at skabe flere miljøresultater, en bedre historie og mere værdi.
Så uanset hvorfor du interesserer dig for cirkulær økonomi, så start og slut med forretningen.

3 skridt til cirkulær økonomi
Vi har udviklet en model, som er simpel i udtryk, så alle kan forstå den, men indeholder lag og kompleksitet, så den kan bruges af såvel begyndere som erfarne i arbejdet med cirkulær økonomi.
En central pointe i modellen er, at den er iterativ. At arbejdet med cirkulær økonomi er en iterativ proces, hvor man til stadighed bygger oven på læringer og resultater. Ved at prøve nye ting, samle erfaringer og udtænkte det næste skridt
Opnår I værdifuld læring
Kan I tage overskuelige skridt
Får I mulighed for hele tiden at kalibrere i forhold til markedets respons
Modellen ser således ud, og nedenunder gennemgår jeg de tre skridt.

1. Kortlæg nu-situationen
Følg flowet af ressourcer igennem din værdikæde. Afdæk de forskellige processer og aktiviteter samt hvordan og hvor de interagerer.
Se på hele kæden såvel som de individuelle led i kæden. Se på kobling og relation til samfundet, til partnere, kunder og leverandører. Det er vigtigt at koble dette overordnede niveau til den cirkulære tankegang og dens mål om ikke blot at minimere den negative påvirkning, men derimod skabe positive bidrag. Kunne jeres virksomhed spille en anden rolle? Hvilke positive bidrag kunne I skabe?
Dette skridt handler om at gå på opdagelse, ikke om dybdegående analyser. Det er en opdagelsesproces med det formål at skabe overblik over kerneaktiviteter såsom ressourceforbrug, produktion, skabelse og tab af såvel den oplevede værdi som materialernes værdi, kunderelationer, den kontekst kunderne bruger produktet i, og hvordan produktet kunne gøre hverdagen lettere/bedre/billigere for kunden, distribution, impact osv. Og hele tiden prøve at se på det fra et cirkulær økonomi-perspektiv.
Det kan fx gøres konkret ved at tænke cirkulær økonomi brudt ned til disse fire ligefrem spørgsmål:
Hvad skulle der til for at gøre mere med mindre?
Hvad skulle der til for, at ressourcerne kunne bruges flere gange?
Hvad skulle der til for at øge udnyttelsesgraden af produktet?
Er der steder hvor vi tilsætter kemikalier, der forringer materialerne værdi ift. genanvendelse? Hvad skulle der til for at undgå dette?
Der er selvfølgelig mange andre veje at gå, og andre modeller der kan følges. Men det smarte ved vores fire spørgsmål er, at de er helt simple, og i et sprog alle kan forstå. Dermed kan I samles på tværs af faglig baggrund og niveau, og alligevel arbejde sammen på at forstå jeres produktion i et nyt perspektiv.
Resultatet bliver overblik over, hvordan i gør i dag, hvilke konsekvenser det har samt en række ideer til steder I kunne vælge at sætte ind.

2. Definér resultat og design proces
Forretning handler om resultater. Og strategi handler reelt om at finde den korteste vej til at opnå de ønskede resultater.
Husk, at i et cirkulær økonomi-perspektiv så er et godt resultat ét, der skaber forretningsmæssig værdi såvel som positiv miljømæssig impact.
Tænk i at skabe forretning med indbygget miljøeffekt fremfor et miljøprojekt med en fornuftig tilbagebetalingstid. Brug lidt ekstra energi her hvis nødvendigt, så I ender med klarhed over, hvilke resultater, I ønsker at opnå og hvorfor.
Næste skridt er at designe den rette proces, der vil give de ønskede resultater.
Husk, at cirkulær økonomi er langt mere helhedsorienteret, end de fleste er vant til at arbejde med. Derfor er der brug for at involvere og samskabe på tværs af afdelinger, fag og niveauer i organisationen. Det kan også blive værdifuldt/nødvendigt at involvere folk fra andre led i værdikæden og omgivelserne. Vælg en person med stærke proceskompetencer og forståelse for cirkulær økonomi til at lede den fase.
Validér antagelser
I vil med stor sandsynlighed komme ud i områder, I ikke har været i før. Der er med andre ord flere ubekendte end normalt, og det stiller krav til processen.

Vi har udviklet en model for ledelse af innovations-/udviklingsprocesser til cirkulær økonomi. Centralt i modellen er følgende tre trin:
Med afsæt i den idé I ønsker at realisere, så identificér de fatale antagelser bag idéen. En fatal antagelse er en som, hvis den viser sig ikke at kunne valideres, betyder, at hele idéen falder på gulvet. Det er som benene på en taburet – den vælter, hvis et af dem ikke holder. En fatal antagelse kunne være, at kunderne ønsker en nye feature eller er klar til at returnere et produkt efter endt brug. Eller at et givet materiale rent teknisk vil kunne genanvendes.
Når de er identificeret, så find ud af hvordan de kan valideres – eller det modsatte – så let, hurtigt og billigt som muligt.
Test de fatale antagelser. Handler det om antagelser, der kobles til markedet, så sørg for at teste dem via købsscenarier, så I får reelle svar på kunders betalingsvillighed. Hvis nødvendigt, så lav et "minimum viable product" til brug i testen – altså den simpleste mulige version.
Se på resultaterne af testen og brug den opnåede viden til at forbedre ideen. Herefter kan de tre trin gentages, såfremt der stadig er fatale antagelser, der ikke er valideret.
Praktiser eksperimenterende implementering
Der kunne også have stået "byg broen, mens I går på den". Reelt er det en forlængelse af øvelsen om at validere fatale antagelse.
Fordi cirkulære løsninger stadig ofte vil være nye og måske vil ændre på relationerne i værdikæden, så er der mange ubekendte. Og det er nærmest umuligt at forudsige, hvad der vil komme til at ske.
Derfor anbefaler jeg en tilgang, hvor handling trumfer lange udredninger og analyser, og hvor I jævnligt tester og evaluerer og bruger den opnåede læring til at beslutte, om I skal fortsætte eller justere retningen.
Flere runder i modellen
Mange vil nok opleve, at I efter at have gået igennem modellens tre skridt står med en forandret situation og derfor med fordel kan tage en runde til som metoden til at færdigudvikle løsningen.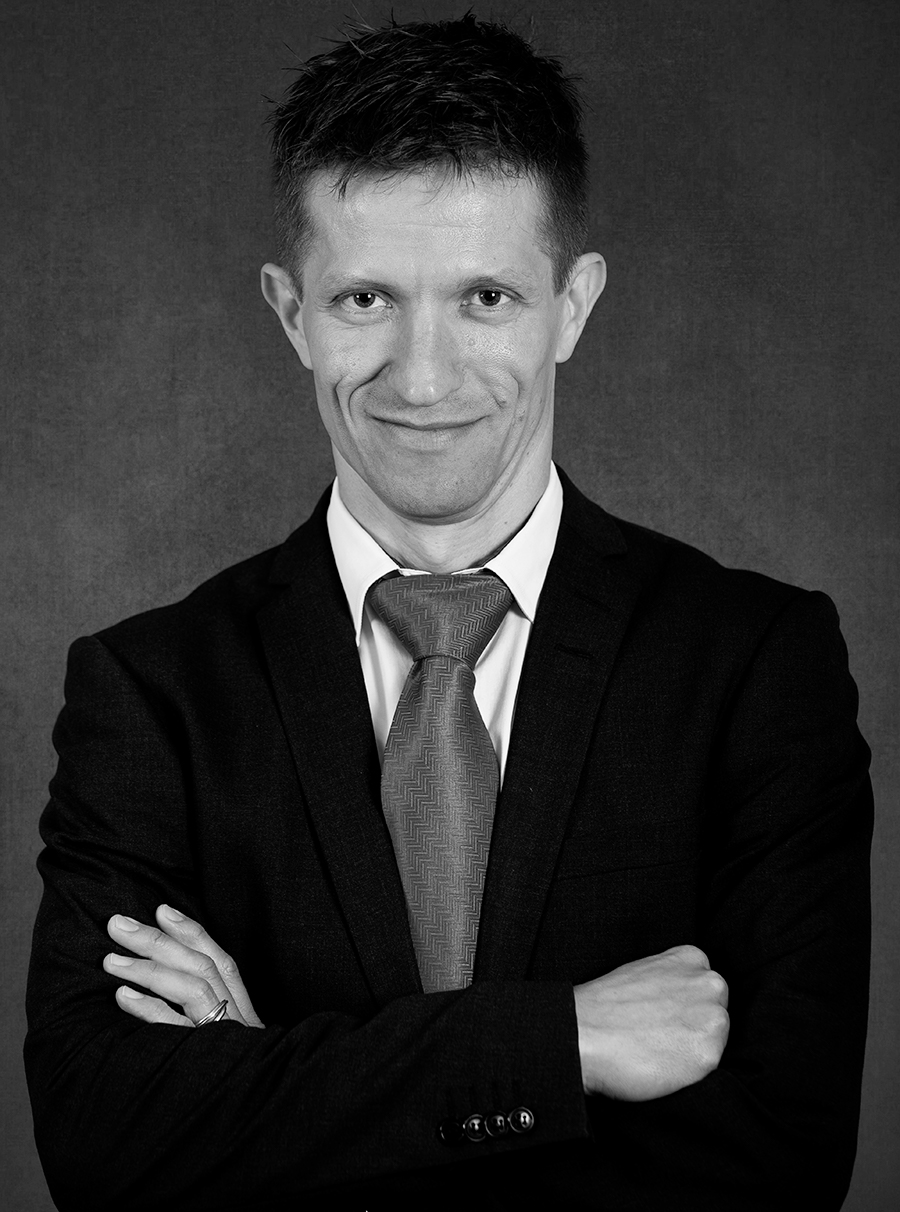 Om Jasper Steinhausen
Jasper er business adviser og medejer af Ouroboros A/S – et firma specialiseret i at skabe forretning via cirkulær økonomi. De hjælper kunderne med at finde en værdiskabende måde at arbejde med cirkulær økonomi, der passer præcis dem. Ouroboros A/S har 25+ års erfaring med den cirkulære tænkning og har arbejdet med både virksomheder, organisationer, byer og regioner.
Se mere på www.ouroboros.works